Presidente Cozumel
Restaurants & Bars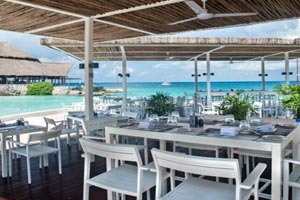 Le Cap Beach Club
Perched on a shaded beachside deck, Le Cap Beach Club is the place to sip a cocktail or fine tequila as the sun sets over the Caribbean. Enjoy the cool breeze as you relish enticing contemporary Mediterranean dishes and seafood from the grill. Private cabins provide a romantic setting for dinner.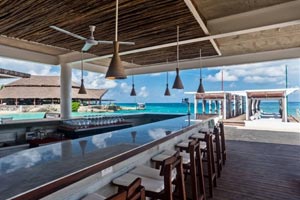 CaribeÑo Bar
Your cares will float away on the breeze wafting through El Caribeño Bar, a beachside escape adjacent to the restaurant. Some say the island's best cocktails are created here, and an amazing collection of tequilas is sure to contain your favourite. Ladies often request the signature Atardecer Cozumel (Cozumel Sunset), made with white rum, fresh banana, pineapple juice, condensed milk and kahlúa. Xtabentún, a local sweet liqueur, is also popular.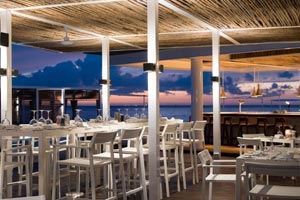 Trattoria
Alfredo Di Roma Bar
Occupying an intimate corner of Alfredo di Roma Restaurant. There are a variety of seating areas, including a sports bar to suit your mood or occasion, but all offer the same good selection of cocktails, tequilas and access to the restaurant's extensive wine cellar. Alfredo's martinis make nice aperitifs, and a chilled grappa—a uniquely Italian drink traditionally made from pomace—is a tasty finish to a glorious Italian meal. Nightly live music adds an authentic touch.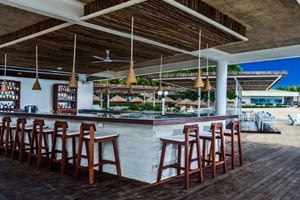 Le Cap Beach Club Bar
A new nightlife experience, in a relaxed and sophisticated atmosphere with innovative design, featuring a creative variety of carefully prepared cocktails and amazing view of the Caribbean Sea.