Restaurants & Bars
Nothing sets the mood better than a romantic candlelit dinner for two. At Sun Palace, our staff makes sure nothing spoils the moment so you can enjoy each other's company and delight your palate with mouthwatering dishes. Original Mexican fare, delectable Italian dishes, and enticing Pan-Asian recipes prepared by our expert chefs will have you coming back for more again and again.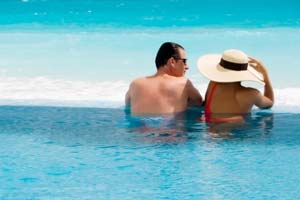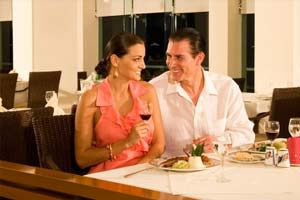 The Steak
Pool area
Dinner: Fine cuts/seafood a la carte
The Steak, located near the pool area, is a casual dinner option for dinner, serving a buffet of seafood and fine cuts of beef from 6:00 pm - 10:30 pm. The dress code is casual, but wet clothing or uncovered swimwear is not allowed.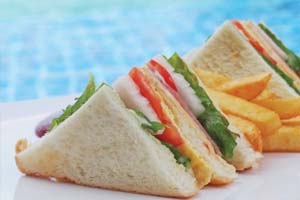 Snack Area
Light meals a la carte by the pool, 11:30 am—5:00 pm
Also offers Asian selections from an a la carte menu, 6:00 pm - 11:00 pm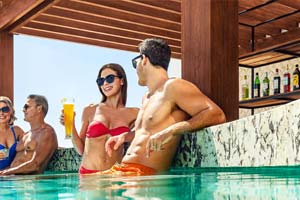 Pool Bar
Bar with snack service to all pools, 11am—5pm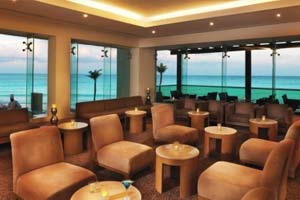 Lobby Bar
Bar & lounge, 9am-1am Tea time, 5pm—7pm
Our lobby bar serves a Continental breakfast from 5:00 am – 8:00 am, bar service from 10:00 am – 1:00 am and tea time from 5:00 pm – 7:00 pm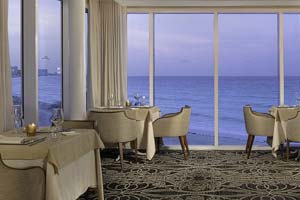 La Tratto
Right in front of the Lobby Bar
Dinner: Italian a la carte
Located adjacent to our lobby bar, La Tratto is a casually elegant choice for dinner from 6:00 pm - 10:30 pm, serving an a la carte Italian menu. Long pants, collared shirts and shoes are required.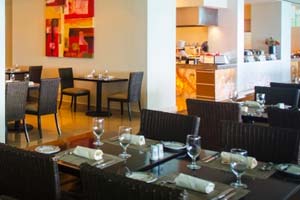 El Alamo
Lobby Area
Breakfast & lunch: International buffet
Dinner: Mexican gourmet a la carte
Located in our lobby area, El Alamo is a casual restaurant serving an international breakfast and lunch buffet and an a la carte Mexican menu for dinner. The dress code is casual but footwear and shirts with sleeves are required, and wet clothing or uncovered swimwear is not allowed.