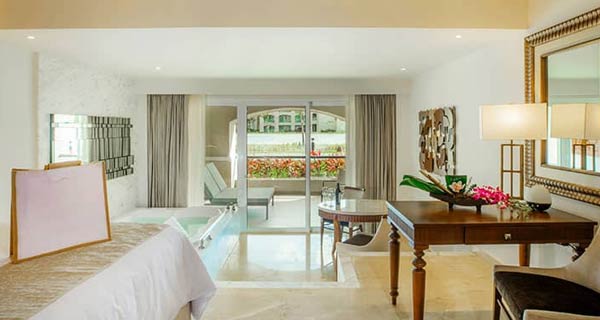 We offer an unmatched level of all-inclusive luxury experiences in Mexico and to help you add even more to your all-inclusive vacation, we'll give you a $1,500 Resort Credit that you can use for spa treatments, rounds of golf, tours and other above-the-ordinary experiences.
Stay 5-8 nights, and the $1,500 Resort Credit is yours. You can even receive additional Resort Credit, if you stay longer. Resort Credit is available for shorter stays, too.
CALL US TO RECEIVE FREE ROUNDTRIP AIRPORT TRANSFERS FROM CANCUN AIRPORT 1-888-774-0040.