Restaurants & Bars
Sun Palace takes cuisine seriously from the hearty to healthy and exotic. Fresh ingredients, world-class chefs, and an authentic flair makes for transcendent cuisine. The talented chefs deliver sumptuous cuisine from a variety of traditions.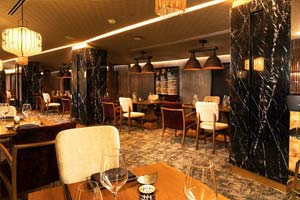 THAI
Pan-Asian Fusion
Pan-Asian Cuisine. Take your taste buds to the most flavorful corner of Asia. Overlooking the pool area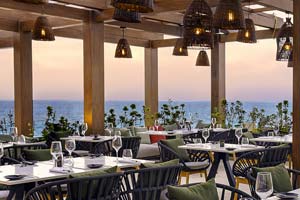 Fuego
Latin American-inspired Fire Cooking
Genuine fire cooking filled with Latin American flavor. Choose from this succulent menu with surf and turf offerings, lovingly grilled to perfection. Enjoy the singular Latin American-inspired fire-cooking experience at Palace Resorts properties, and as always, the unbeatable quality of Certified Angus Beef®.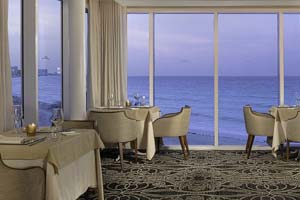 LA TRATTO
Italian cuisine
Experience the familiar and heart-warming flavors of each region. Each dish is masterfully-created and prepared with the freshest ingredients.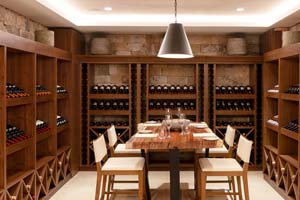 Aurora
International cuisine
Savor world flavors by day, and Mexican fine dining by night.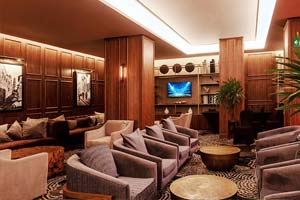 The Bar At Sun Palace
Continental breakfast and gourmet mixology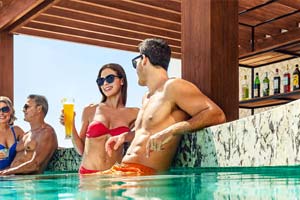 Pool Bar
Enjoy top-shelf sips, beers and cocktails while you cool off in the pool.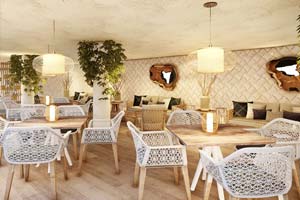 Snack Bar
Gourmet snacks served poolside.